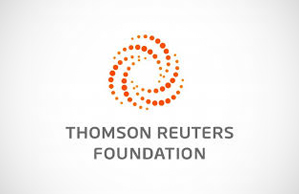 TrustLaw is a programme of the Thomson Reuters Foundation which provides pro bono legal assistance to registered NGOs and social enterprises. It is a free service which connects high impact organisations that require legal assistance with lawyers in over 150 countries. TrustLaw is also operational here in South Africa and NGOs can apply to join.
The legal projects/support which TrustLaw provides range from everyday legal matters that arise e.g. general commercial advice, intellectual property, employment issue, contracts etc. to large multi-jurisdictional programmes, such as researching laws relating to human trafficking and forced labour across a number of jurisdictions or assisting with an in-depth analysis of micro-finance laws in the EU and Asia. These larger programmes often involve several law firms or in-house legal teams working together across borders and can be a great tool to supplement policy-based/advocacy work.
Please see the Foundation website and TrustLaw for further information. Should you want to find out more regarding TrustLaw in South Africa, please contact Alison Kelly at or on 011-7753097.
Please also feel free to browse the TrustLaw and TRF Africa brochures: