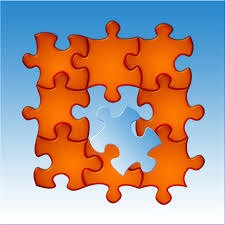 My phone rings. It is one of the prosecutors who work on human trafficking cases, and she has a question for me:
"Diane, what do we do with these girls? I walk with them through the entire court case and then… nothing. There is nothing at the end of it all that I can give to them or offer them. What do we have?" My sad answer was: "Very little."
There are only a handful of Network partners that I can think of, who are actively working to fill this gap area in the counter-human trafficking work being done around South Africa. It is only one part of the overall process of Victim Assistance and Empowerment, but one very necessary part if victims are to become self-sufficient and move away from situations from which they can be re-trafficked.
These Network partners teach skills to survivors and those most at risk of being trafficked, and then provide platforms from which these women and men can sell what they make, in order to earn some kind of income. Others look at the educational element, and how that can play a role in helping someone to start a new life.
Bliss and Bloom, linked to Hope For Women SA and based in Johannesburg, aims to make a "positive change in the world by uplifting and mentoring local communities and safe houses with a self-sustainable employment programme." They make a range of fabulous products from bags to kids linen to dresses and accessories. Visit their Facebook page for more details.
The Inkululeko Freedom Project is being run through Red Light in Durban. This team saw the need to "create economic opportunities for women at risk and survivors of human trafficking" and does so through skills development and creative projects.
Free The Girls SA are based down in Cape Town, with a bra-illiant business model; creating jobs for survivors of human trafficking by collecting bras from around the world that women can then sell. At this stage they are still researching if and where the model would work here in South Africa but in the meantime they are active in Uganda and Mozambique, with Lesotho looking like the next possibility.
The Treasure Project, the outreach arm of MeCAHT (Media Campaign Against Human Trafficking) based in the W. Cape, are some of the only people we know of who currently work not only women but also men who have been trafficked down into South Africa. One man in particular is being assisted by them, to complete training to be a House Manager. They do what they can, to assist these survivors. Each one has their own needs and an individual plan as to "what next" but resources and capacity are tight.
Take a look at these Network partners' sites, and see if and how you can support where support is very much needed. Together, we can achieve so much more in terms of sustainable freedom!
~Written by Diane Wilkinson